Hello readers! (listeners?)
The past few years that I have been blogging, I have never been totally dedicated to showcasing the "lyrical" side of brand's (?) name. Sure, there are books with lyrical prose but besides loving books, I love music. And, you may have noticed, I have recently fallen in love with K-pop.
I have to mention that although I created a playlist of my new favorites (as you can see below), my normal playlist length tends to be super long. As in my ~actual~ KPOP playlist is over 300 songs long😅. For the purposes of this post (and also not to overwhelm), I made a shortened playlist of the songs I have found myself playing over and over again (which is only 20 songs long haha)!
I. "Hold Me" – Eric Nam
My sister recently introduced me to Eric Nam and woah. First of all, can he come back to New York so I can go to his concert please and thanks, but also, I remember listening to "Hold Me" for the first time and thinking "wow what is this song called and who is it by??"
Sad hours are in session when I listen to this song.
II. "Pirate King" – ATEEZ
Have you seen ATEEZ's music video for "Pirate King?" Because you need to. I recently got into ATEEZ, and, man, it was a good idea to stan.
III. "Chemicals" – KEY
This is one of KEY's songs that I always have stuck in my head (not a bad thing). Audrey from @lunabookaddict introduced me to Key's solo album when she posted this song on her story, so, of course, I had to take a listen!
IV. "I Will Fight" – KEY, VINXEN
"I Will Fight" is on the same album that features "Chemicals!" I finally looked up the lyrics and, man, it hits you right in the feels. When I read the lyrics, the first thing I thought was "Jonghyun," and when I looked to see what others thought, it was about the same. It is such an anthem that I can listen to no matter what I am feeling at the moment.
V. "missing you" – Steve James, Eric Nam
There is this one loop of lyric that I can never get out of my head and I guess that's a good thing. "missing you" is honestly such a jam.
VI. "Runaway" – Eric Nam
rUnAwAy RuNaWaY
I am so happy that I am finding all of these songs just as the summer begins! Also, all my K-pop music keeps reminding me how much I would love to be part of the creative team for all of these artists.
VII. "HALA HALA" – ATEEZ
"Hala Hala" is a song full of surprises. When I start to listen to it, I almost forget that it is "Hala Hala" because I always remember the powerful middle. In short, it is an incredibly powerful song with some powerful men dancing some powerful moves.
VIII. "We Young" – NCT DREAM
🎶We hot, we young🎶
I can picture all the Dreamies doing the dance to this song whenever I listen to it. Also, the Dreamies are so cute and adorable even though they are only about a year younger than me but still.
IX. "Trigger the Fever" – NCT DREAM
This song is so catchy and cute!! They sang it for the FIFA World Cup in South Korea in 2017, but it was featured on their first mini album!
I also love "Don't Need Your Love" (NCT DREAM X HRVY)!! WHO MADE MY BOY, RENJUN, CRY. WHO ALLOWED JISUNG TO HAVE SUCH A DEEP VOICE (he was such a babie when he joined NCT DREAM😳…still is honestly). Many emotions from this song can you tell.
X. "Candlelight" – NCT DREAM
FEELS because it was the last song that the Dreamies did with Mark still there😭.
(Mark graduated from Dream last December because he turned 20-years-old. NCT Dream is a sub-unit of NCT that is reserved for the teenagers.)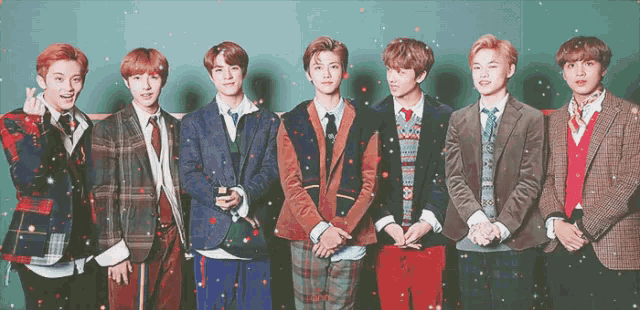 XI. "From Now On" – SHINee
I break down a little bit when I listen to this song. SHINee's members have some of my favorite vocals out of all the K-pop groups I listen to💙.
if you read the lyrics, it seems like it is just a break up song, but SHINee performed it as a tribute to Jonghyun so it has a new context and it is heartbreaking. The tribute video during SHINee's concert in Japan does not do me any favors.
XII. "Mikrokosmos" – BTS
I always think of the BTS concert and how this was the closing song (yes, I think this gif is from their first Love Yourself World Tour). Per usual, the lyrics make me feel many many emotions.
XIII. "Jamais Vu" – BTS
This is what a powerful unit looks like. I wonder if Jin, Jungkook, and J-Hope will ever get to perform "Jamais Vu" live👀.
XIV. "Say My Name" – ATEEZ
Listen to this song, and do not tell me that the "Say My Name" of the chorus does not get stuck in your head. Because it is constantly stuck in mine😂.
XV. "Treasure" – ATEEZ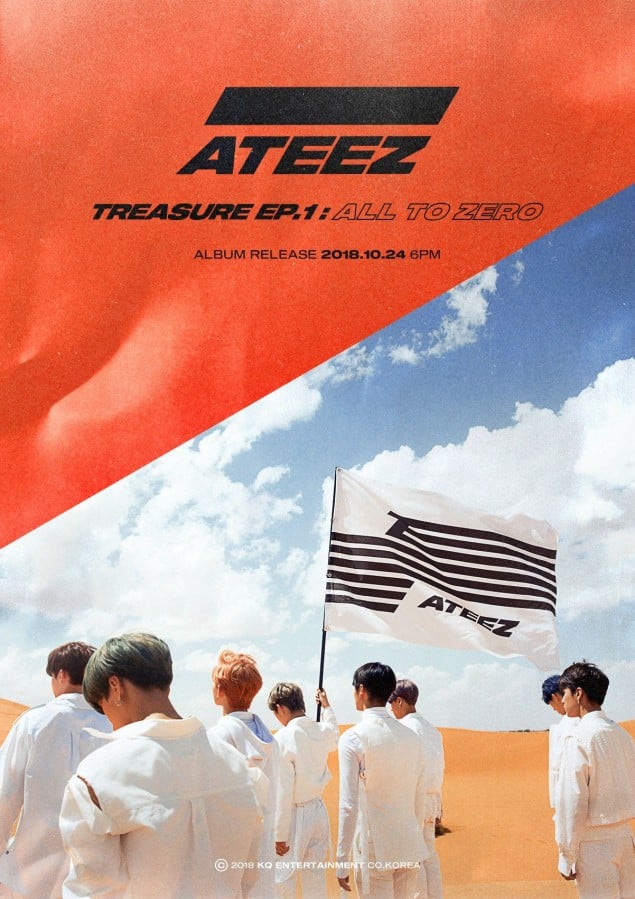 Stan ATEEZ. I am pretty sure that they filmed this music video in the Sahara Desert? The visuals are off the walls phew.
XVI. "Chronosaurus" – Stray Kids
It took a while to get to one of my new favorite groups, Stray Kids, but we are finally here!! The group only debuted about a year ago, yet they are leaps and bounds from where many K-pop bands begin! Stray Kids self-produces most of their songs (specifically their rap line, called 3racha), and their most recent mini album, Clé 1: MIROH, does not disappoint in the slightest. Stray Kids came up with "Chronosaurus" as a combination of the Greek god of time, Chronos, and the dinosaur, Kronosaurus. I probably talk about Stray Kids (and Bang Chan as a leader) for forever. I am not lying.
But also Han took the main chorus and some of the highest notes even though his position within Stray Kids is mostly rapper (he is a part of 3racha). Respect.
XVII. "Euphoria" – BTS
Whenever I have no idea what to listen to, I have realized that I tend to turn on "Euphoria" because it is just that song.
And while I am preparing this post, naturally, the piano version comes out (for BTS Festa), and it is available on Soundcloud! 🙌 (Other BTS Souncloud releases I highly recommend are Jin's "Tonight," V's "Scenery," and Jimin's "Promise"!) The video is made up of a bunch of videos of Jungkook that other members of BTS took of their maknae, and I honestly teared up.
XVIII. "Dear DREAM" – NCT DREAM
I saw this song in a video that SM released with some members of DREAM (Jeno, Jaemin, and Jisung), so I listened to it on Spotify and looked up the lyrics,,,so I am crying just a little bit.
Then, I watched this music video kind of thing (it is just instrumentals), and even though a lot of it was in Korean, I was feeling the feels again. Also, can we talk about Haechan's ad-libs on the last chorus??
XIX. "Illusion" – ATEEZ
So I got into ATEEZ maybe less than a week ago? When I decided that I liked them (a lot), it was crunch time to learn their names and faces😂. But I was so excited for their comeback, and their new mini album, Treasure Ep. 3: One to All dropped earlier today!
Here is the Music Video! (it is also a summer bop)
XX. "Wave" – ATEEZ
The performance previews of "Illusion" and "Wave" came out a few weeks ago, and when I watched them, I had a feeling "Wave" would become a new favorite, and (lol) it did!!! My bias (the one that I will stick with if someone asks because, let's be real, all of ATEEZ is my bias), Mingi, has this line, "Hakuna Matata Ya" throughout the song, and I LOVE IT A LITTLE TOO MUCH.
Plus, the music video is so cute, and the song is the definition of summer vibes. I cannot wait to see the places these eight men go!!
Feel free to check out my K-pop playlist, as well, if you are not too intimidated by 300+ songs😂.
What songs are on your playlist?
Until next time,